The Latest Safety Measures
Welcome back!!!
​
We have missed you!!
​
Just a few things to make you aware of:
​
Outside only and it will be a first come first served basis. All our tables have a QR code which will take you straight to our app, ideally, we would love to order using that. However, if you can't, bring a mask and order at the till.
​
Track and Trace is now mandatory and we will need to you to either scan our QR Code or fill out your details in our book.
​
We are now accepting reusable cups and for those wanting takeaway, 10% as always will be taken off your bill when you bring your own cup.
​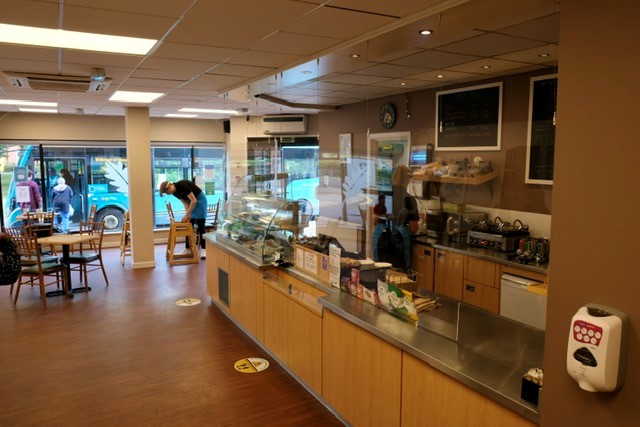 Socially distanced stickers to guide you.
Our fabulous Perspex Screen
Scan the QR and wait for the magic to happen!! We will bring your order to you, simply sit back and relax.
If you can wear a mask, please put this on before you cross the threshold.
We have five of these automatic dispensers placed throughout the premises. We would encourage to use them when you enter and leave our premises.
Socially distanced tables